July 20, 2018
An Interview With James McDonald, President And Co-Founder Of Cactus Semiconductor

July 17, 2018
Silicon Technology Selection for Implantable Medical Device ASICs by Andy Kelly of Cactus Semiconductor

May 31, 2018
AnySilicon's CEO Talk, with James McDonald, Cactus Semiconductor

February 28, 2018
Cactus Semiconductor's Andrew Kelly to present "Integrated Circuit Design for Miniature Implantable Medical Devices." at the IEEE Electronics Packaging Society (EPS) – Phoenix Chapter

January 18, 2018
Cactus Semiconductor Delivers Low-Power Mixed-Signal Application Specific Integrated Circuits (ASICs).

November 6, 2017
Proteus Digital Health showed off its Proteus Ingestible Sensor, which is taken with medication and is accompanied by the Proteus Wearable Sensor Patch. Andrew Kelly, IC and systems architect at Cactus Semiconductor, and Jonathan Withrington, IC design manager for Proteus Digital Health, jointly gave the presentation. Cactus acted as the foundry that fabricated the Proteus Ingestible Sensor.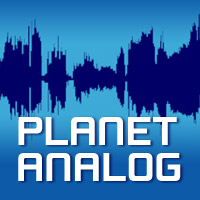 November 5, 2017
In this blog highlights a seemingly impossible design problem that Cactus Semiconductor took on with an electronic solution that will save and improve countless lives.

October 17, 2017
Andy Kelly, IC/System Architect at Cactus Semiconductor Inc., is interviewed by Superbcrew.com about Cactus Semiconductor's low-power mixed-signal Application Specific Integrated Circuits (ASICs), specializing in miniaturized portable and implantable medical devices.
July 7, 2016
Cactus Semiconductor's Andy Kelly to present at the 2016 Medical Electronics Symposium on September 14, 2016 in Portland, OR.
May 6, 2016
Healthcare Cost Pressures Incite Trend Toward Real-Time, Continuous Diagnostics – Andy Kelly, IC/Systems Architect, Cactus Semiconductor Inc.
March 14, 2016
The Magnificent Leader: Technology Trailblazer in Courage & Leadership – Nandini Srinivasan, Co-Founder & Chief Operations Officer Cactus Semiconductor – a radio interview
March 14, 2016
Cactus Semiconductor Featured in AZ Technology Council's 2016 Media Campaign
Arizona As An Emerging Technology Hub In the United States
May 5, 2015
Optimizing and Simplifying the Process: Q&A with a Systems/IC Architect on Ultra-Low-Power-Design
October 21, 2014
Electronic Integration Options for Implantable Medical Device Platforms

October 14, 2014
MPU Evaluation Board aids medical ASSP application development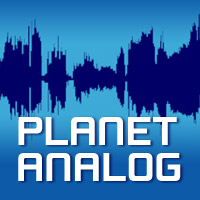 October 13, 2014
The Enabling Chip Technologies Behind Miniature Implantable Medical Devices

October 8, 2014
Medical Chip Evaluation Board
October 6, 2014
New Cactus Semiconductor Medical Chip Eval Board Offers Lower Profile, Better Manufacturability
October 6, 2014
New Cactus Semiconductor Medical Chip Eval Board Offers Lower Profile, Better Manufacturability

October 6, 2014
Cactus – Medical chip evaluation board enhancements include lower profile

October 6, 2104
New Cactus Semiconductor Medical Chip Eval Board Offers Lower Profile, Better Manufacturability

October 6, 2104
New Cactus Semiconductor Medical Chip Eval Board Offers Lower Profile, Better Manufacturability
September 26, 2013
Wireless Comm & Charging Platform for Solid State Batteries in Mini Imp Med Devices
August 28, 2012
Electronic Features of Implantable Circuits Electronic Features of Implantable Circuits
August 22, 2012
Custom IC Design for Miniature Implantable Medical Devices
August 18, 2012
IC Design for Miniature Implantable Medical Devices
January 19, 2012
Analog Design in the 21st Century Analog Design in the 21st Century
January 5, 2012
Applying Tech Implantable Devices Applying Tech Implantable Devices
December 15, 2011
The Real Technology Companies
December 12, 2011
The Science Fiction Future of Medical Implants is Here
November 22, 2011
Medical Sensors in Biomedical Electronics – Part 2
October 10, 2011
White Paper: Integrated Circuits for Implantable Medical Devices